"My wheels were stolen by a guy in
my neighborhood...Called the cops...Couldn't prove that they were mine...Now I can."- Adam TX
"My stolen WRX spoiler was on a car at McDonalds...Cant prove it. It had been jacked off my WRX a few weeks ago. I mark everything now on my car." Jason, NJ
"Found my stolen power washer
on Craigslist. Called the PD but I couldn't prove ownership.
Got to take precautions I guess."
B.D. CT
"Saw a bunch of my bike parts
on ebay. Tank, fenders, side compartments. There's no ids on these parts!? I mark my bike now!
Sam MI
"The police found our wheels in a lot of wheels. Thanks to the markings on ours we got them back." J.H. CT
"There is no way that we would've gotten our wheels back without Scorpion Mark." Harold SC
Over 1 Million Vehicle Parts Marked to Date
Originally Designed
for U.S. Military Use
Scorpion Mark
Marking Kit (To embed code into 4-10 parts)
Includes the following:
4-10 (depending on order) matching laser cut vinyl

Stencils have unique code for marking parts/items

UV marking chemical gel (1)

UV pen light to see marks(1)

Nitrile glove for hand protection (2)

Plastic razor to remove label (1)

Warning label theft deterrent

Vehicle insurance discount request form for carrier

5 years online theft registration for items being marked
​
How to apply Scorpion Mark
You save:

Father's Day Sale Save $60.00 (60%)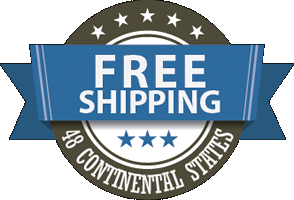 Description: Marking kit for: vehicle rims, car doors, spoilers, ground effects, motorcycles, bicycles, wave runners, boats, mowers, power washers, etc.. Items that are painted, or coated, with high quality materials can be marked. Scorpion Mark leaves a hidden identifying code, or marking, that is permanently embedded into the coatings of the part. The markings can be seen under UV light (even if painted or powder coated over). Read instructions carefully before applying.
UPDATE 6/11/2018 6:35 P.M.
ALMOST SOLD OUT
Instructions for applying and registering your unique marking code.
Step 1
Order your kit
Step 2
When kit arrives READ INSTRUCTIONS - WARNINGS & PRECAUTIONS carefully.
Step 3
Apply markings
Step 4
Register your code in our database (online). Enter your contact info and your part information. Register Here
Step 5
If your part is stolen contact the police and let them know that you have a unique code identifying the property as yours.
Contact us via our website. We will send out a notification to the registered community that your part has been stolen.
Step 6
If you locate stolen items online or on the street DO NOT approach the suspected thief or person in possession of the item. Call the police and inform them of the situation.
Scorpion Mark Gel Migrates
Through Layers of Paint
Part marking under regular light
Part marking under UV light
Part marking under UV light
Part marking under regular light